Background
This banquet was the first-ever project co-created and co-sponsored by Cooper, Designit and Wipro Digital after the acquisition. I had the opportunity to lead a new team and engage with new clients, celebrating our new union and the event of becoming a part of the company family.
When the idea first came about, I organized a call with my new Designit and Wipro Digital colleagues. We decided that we would host regular, quarterly events, engaging C-level, SVP, and Director-level clients as part of our engagement strategy. No one at Cooper had attempted a project with Designit and Wipro Digital before, so this was uncharted territory!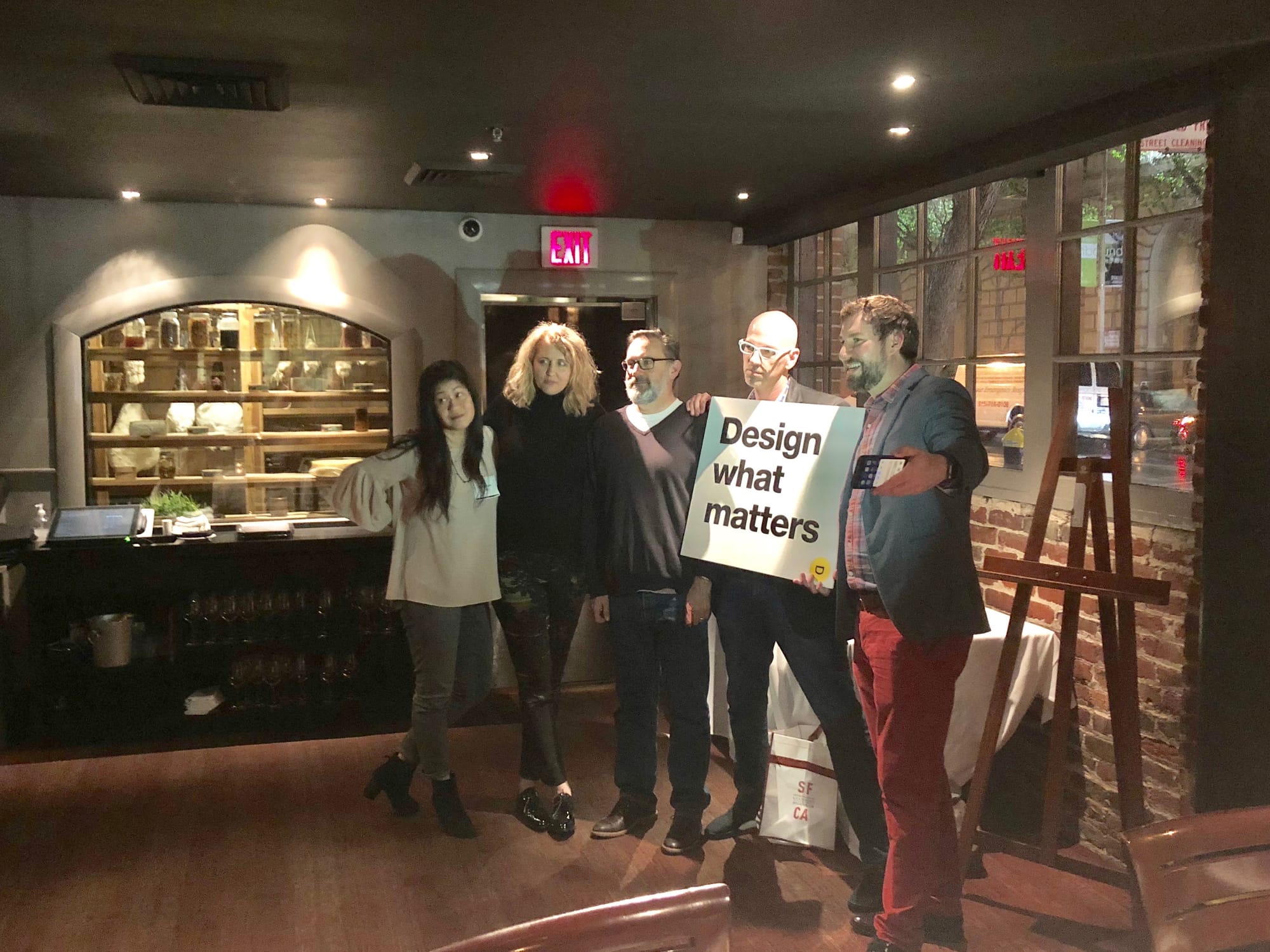 Event Goals
+ Create a community of clients and allow them to develop meaningful relationships
+ Tell the new story of the Cooper acquisition by Designit & Wipro
+ Generate revenue from projects started based on connections made at the banquet
Challenges
+ Conveying the complicated story of a layered merger in a concrete, concise way
+ Sifting through the complex and crowded communication style of our new parent company
+ Balancing existing Wipro, Designit, and Cooper connections as well as new business connections
My Role
Strategic Event Design, Client Relationship Management, Project Management, Team Lead, Communications Lead, PR, Marketing, Sales & Business Development.
I designed the event, synthesized goals from leadership across three organizations (Cooper, Wipro Digital, and Designit), solidified the speaker, and managed all follow-up communications.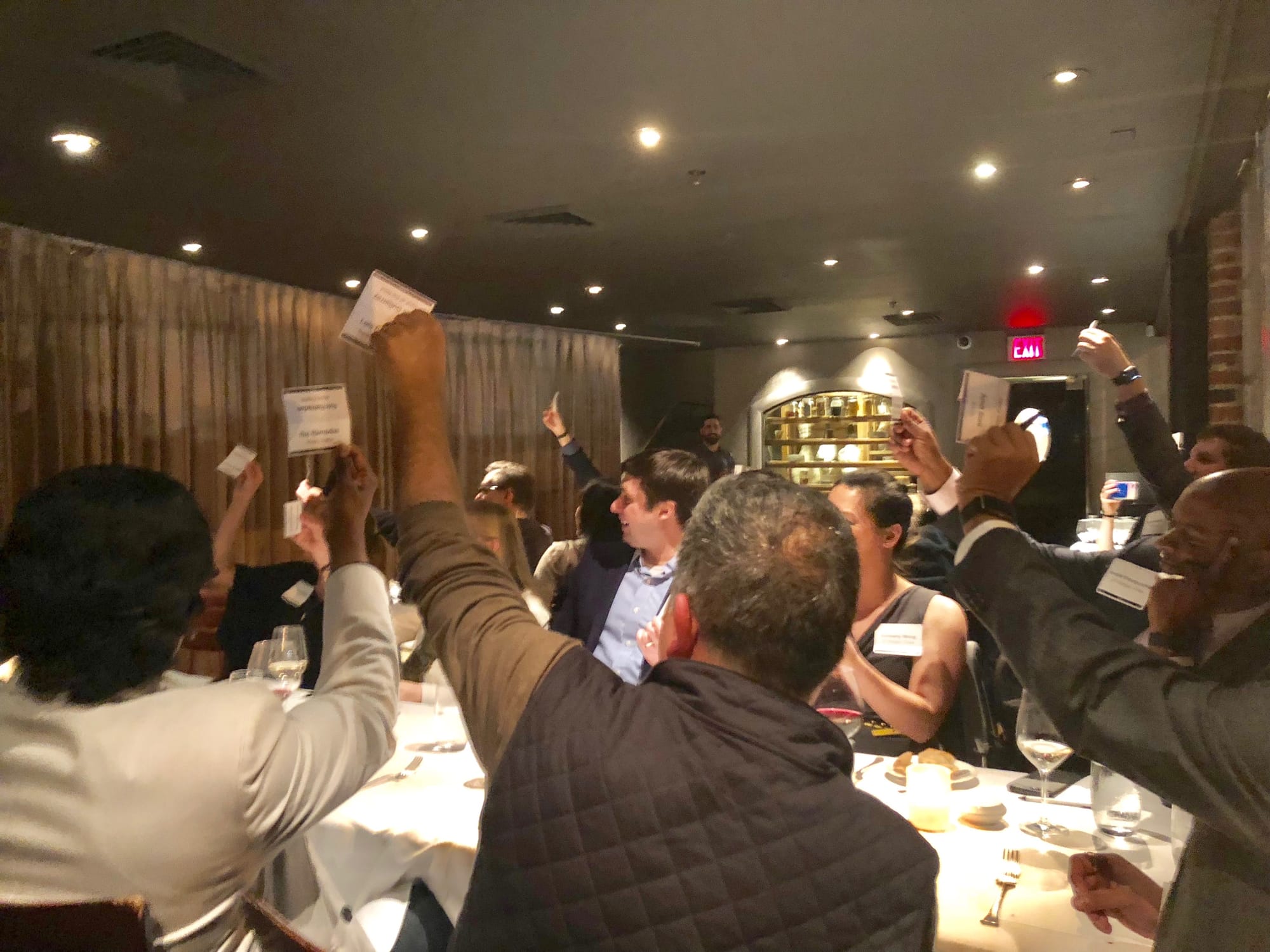 My Process
My first step in February 2018 was generating a list of all of our Bay Area Cooper clients, C-level, VP and SVP level individuals. I then sent the list to the Client Partner team at Wipro Digital, which proved to be very confusing at first! I had been used to working as a team of one, and was now coordinating and providing language for a team of 20+ individuals. I designed language for the invitations and managed our visual design team in creating the e-invitation, coordinated all invitations and managed the client list. I also began the We ended up with 40 individuals including several representatives from Cooper, Designit, and Wipro Digital.
The designated budget of $10k was to cover a fantastic 3-course meal, event signage and printing, and a gift for each attendee. I researched and hand-selected several high-end restaurants in San Francisco, and decided on Jardiniere, a classic French restaurant in San Francisco's museum district. My goal was to select a location fancy enough for folks to wish to travel up to 40 miles throughout the Bay Area.
For the event topic, I interviewed several senior leaders across our organizations and narrowed it down to one that would speak to our audience: the importance of Becoming a Design-Led Business. Dan Makoski, Vice President of Design at Walmart, who we had previously engaged with for the Agile India Design Innovation Day, accepted my request to lead a short discussion and activity during dinner. I took special care to ensure that he would receive as much value from the experience as we would, and was able to offer him a $1000 payment for his work, which we donated to a local charity.
I reached out to Dan Makosky, Vice President of Design at Walmart, who had spoken at the Design Innovation Day at Agile India. We had developed a great relationship with him, and he was willing to speak at this event for no pay, requesting only a donation to an organization that supported women escaping domestic violence. I decided on a theme for his talk, "On Becoming a Design-Led Business", and we brainstormed a structure together.
After selecting a succulent as the gift for it's beautiful symbolism, I directed the visual design team in creating the note: we look forward to growing together. Our goal was to feature all three organizations (Cooper, Wipro Digital, Designit) and to keep the invitation as simple and sleek as possible, in order to minimize confusion. I chose white on black to celebrate our new Designit branding.
I hand-selected 5 Wipro attendees and 5 Designit/Cooper attendees, and carefully planned a seating arrangement so each client would have the opportunity to speak with one of our team representatives throughout the evening. Throughout the two months of planning, I began a new practice to keep the organizing teams informed by writing and updating an Event Brief with all details: RSVPs, menu, start and end time, opening and closing remarks, budget distribution, etc. This kept all three parties (Cooper, Designit, and Wipro Digital) informed of the progression of the evening, and is now a company-wide practice.
Though there were many last-minute changes in attendance, we had a full house for the evening: 30+ Directors, Global Heads, and and Vice Presidents from JP Morgan Chase, Premier Health, ServiceNow, Bank of the West, VISA, HP, Lyft, SoFi, and Walmart Labs.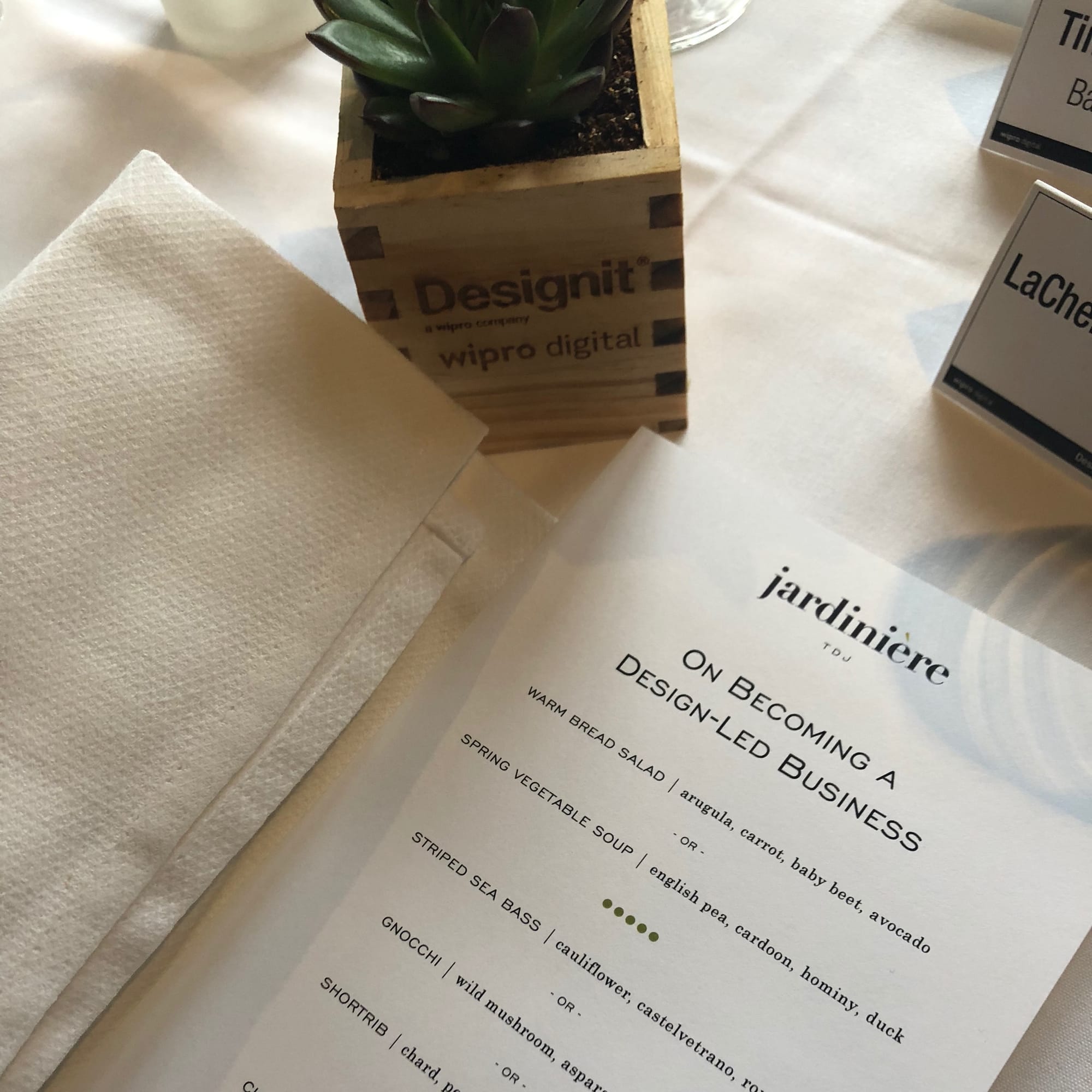 Follow up
I managed social media postings for the event and had several team members taking photos which I posted to our Facebook and Twitter accounts, tagging the attendees and receiving many retweets. I managed the follow up email language as well, empowering each of my colleagues to own the relationships they had built throughout the evening. I created a plan of action around capturing information, making sure that each interaction was notated within our CRM system.
Results & Reflection
From this banquet, we closed a $50k private training deal with ServiceNow, a $250k consulting deal with Premier Health, $15k in training with JP Morgan Chase, and established ourselves as Walmart Lab's go-to vendor for workshops in organizational transformation and culture building. Revenue aside, we received positive notes from each attendee and drummed up excitement for the new state of our organization. The relationships with Bank of the West, Lyft, and HP are thriving, with two HP deals closing at $400k and $180k.