Background
Cooper had never had an Engagement Team before I created the role of Client Engagement Manager. I saw a need for something we were missing: ongoing, repeating projects rather than one-offs that required a heavy focus on sales and chasing new business.
What did engagement mean to us? Developing meaningful relationships with our biggest client accounts to generate more business. I figured out how to facilitate the type of engagement that would fill the pipeline, generate ongoing project work, and allow our business to thrive. Though I was a one-woman team, this was not a one-woman job. The design teams were the ones on-the-ground, engaging with our clients and consulting them on a regular basis. I took it upon myself to define those communication lines and empower my colleagues to engage with their clients on a deeper level than just delivering good design.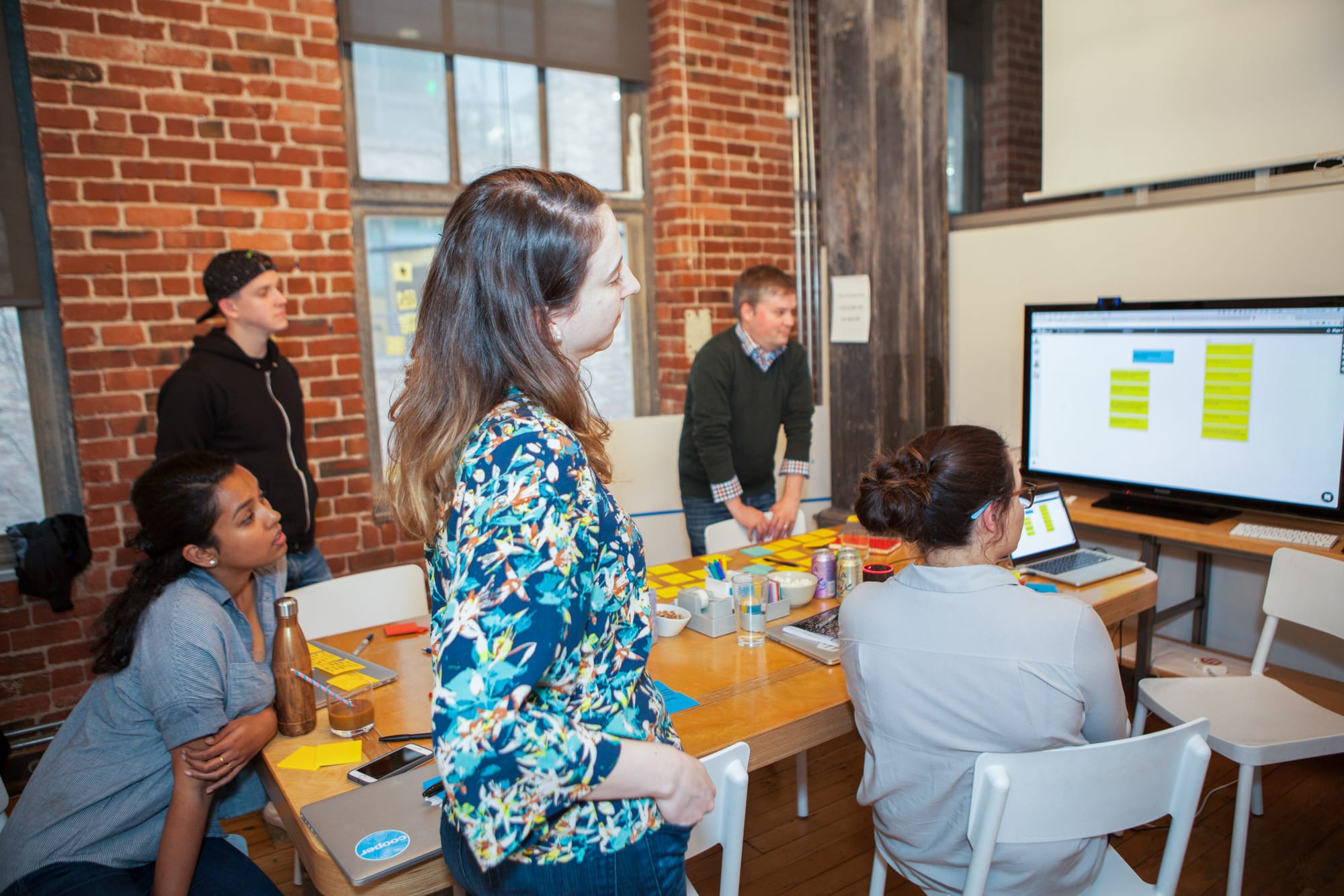 Initiative Goals
+ Empower the designers as brand ambassadors, sales people, relationship-developers
+ Identify our key target clients and develop a culture around engaging with them
+ Generate more "re-biz" by designing practical sales processes and creating accountability
Challenges
+ The general notion that being "sales-ey" is inherently negative or disingenuous
+ No direction in the types of projects that we want to chase (and those we don't!)
+ Disconnect between Sales and Design: different ideas on scope, direction, success metrics
+ An acquisition in the middle of all of this, transitioning from a 50-person to a 500-person company
My Role
Client Engagement Manager, Key Account Developer, Project Manager.
I led workshops, synthesized findings, conducted individual interviews with each team member, developed, disseminated and analyzed surveys, met regularly with leadership, presented findings to North America region.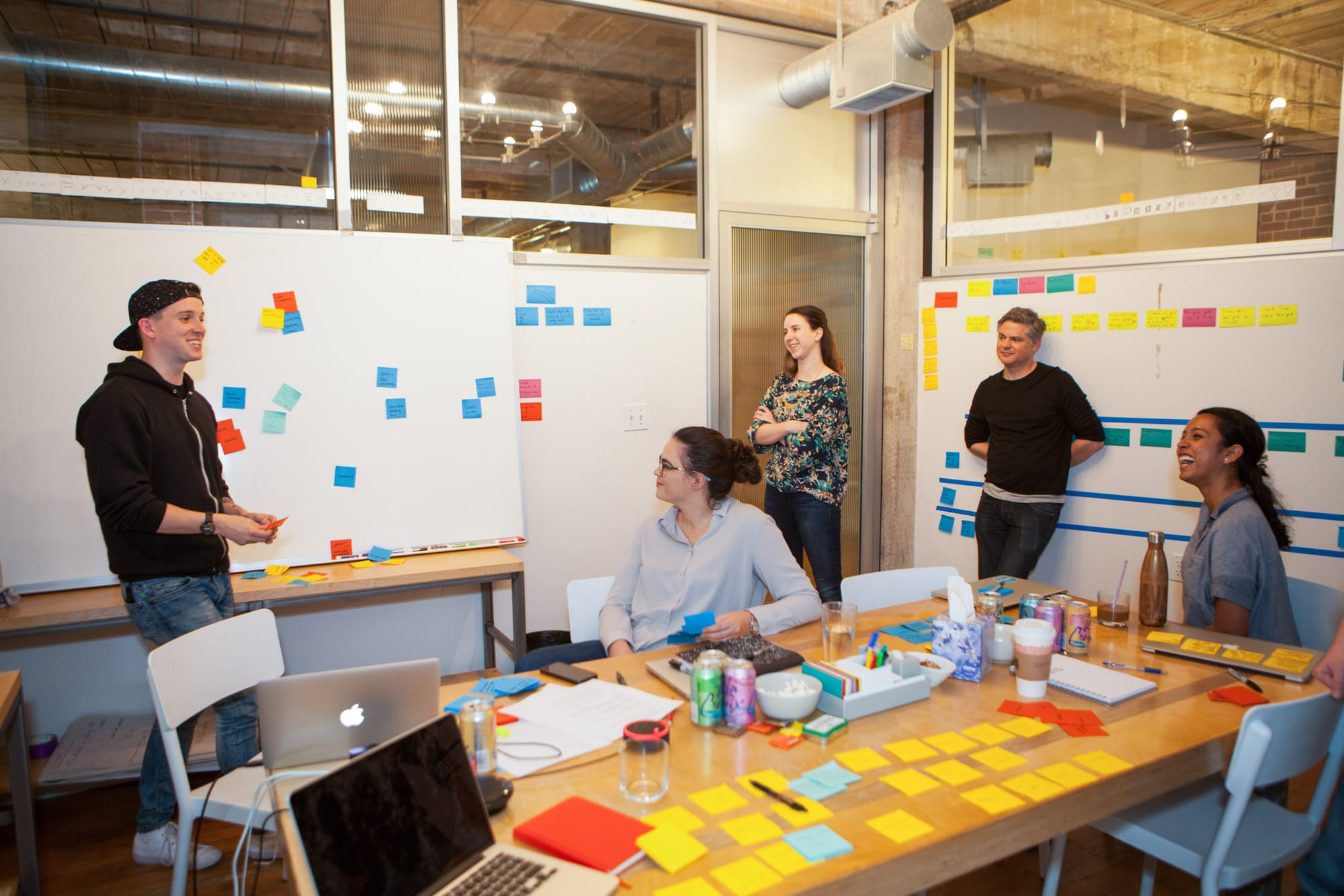 My Process
In the first month, to shake off the imposter syndrome I was experiencing, I reached out to members of each team (Design, Sales, Leadership, New York, San Francisco, and Education) and conducted 45-minute interviews to learn about our sales and project process. What was working? Where were there bottlenecks? Pain points? Opportunities for improvement? Once I had interviewed roughly 10 team members, I synthesized my findings and created several deliverables:
+ A checklist for sales owners to provide context when handing off signed projects to designers
+ A journey map of the sales process, including pain points and opportunities
+ An onboarding cheat-sheet, housing all sales process documents, case studies, and FAQs
In order to disseminate this successfully across all levels, during the second month I organized a two-part workshop, one focused on the why and what (high-level dreams, goals, wishes), and the second focused on the how (action items, success metrics, low-hanging fruit):
First, a session with leadership to pull out their hopes and wishes for engagement. What did it mean to them? What were metrics of success? What did they hope our pipeline to look like in the next 6 months, 1 year, 5 years? What level of commitment were they able to give? I was then able to build this into the next workshop.

The next workshop took place roughly a week later, with the business development and sales teams. These included several of the same leaders from the original workshop, so I was able to present my findings as well as recommend next steps using the deliverables I had created based on the interviews. The group gave constructive feedback on the action items so that we were able to narrow it down to three main phases:
+ Include the design team in the conversation, empower them and ignite their passions
+ Create a list of our top 10 ideal clients and develop profiles on each
+ Implement a CRM system that will capture our engagements and provide metrics
I had successfully demonstrated the value of this initiative as well as generated buy-in across all business levels. The leadership team understood that top-down involvement was needed to drive this forward. The sales team recognized the need to create a best-practice process, and the business development team understood that having a clear set of client profiles was imperative to the success of our region. The next step was, in some ways, the most important and the most difficult.
It was now time to bring the design team into the conversation. Again, I approached this with a two-part workshop, and called this part of the project, Let's Get Engaged! This was one part educating the design team on the importance of client engagement, one part setting aspirational goals with them and identifying the clients they would like to work with in the future.
Let's Get Engaged was more easily introduced to the San Francisco team than it was in New York! The SF team had been brought into conversations informally, had been a part of the sales process and had more reverence for experiments like this one, even if they did not understand them. The NY team had been more removed from the conversation, saw Engagement and Marketing as synonymous, fluffy, and unrelated to them. All they wanted to do is design. I edited the presentation for them so they could see that engagement was not just about money, but more about freedom to make choices and have meaningful relationships that boost the pipeline. I decided to fly to NY and conduct one-on-one interviews with the team, which helped create buy-in that was initially missing.

The second part to Let's Get Engaged was a Passion + Potential workshop. In this bi-coastal workshop, my goal was to draw out what the designers passion projects looked like, and to help them realize where the clients with highest potential were, based on our current portfolio, industry trends, and ability to afford our services. We then took these industry types and mapped them into focus areas. From there, we identified which types of clients should be our BFFs (top aspirational clients), Friends + Family (evangelizers, strong existing relationships) and One-Nighters (interesting, nice-to-have, but not sustainable).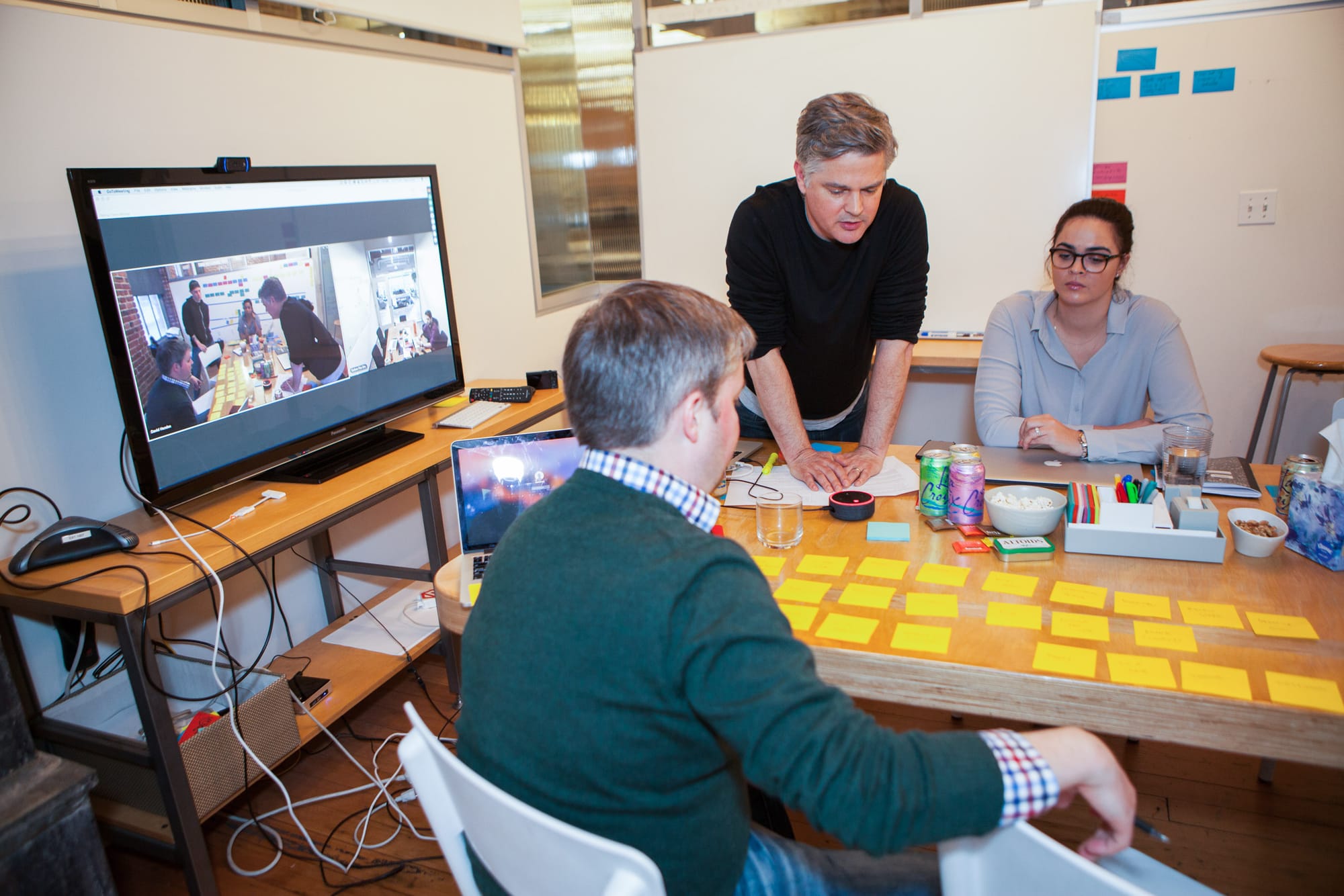 Follow Up
I followed up by creating profiles on our top 10 BFF organizations, and conducted several ongoing presentations to the entire region, opening up the conversation for Q+As, eliciting feedback on a regular basis. I assigned several "champions", at least one on each team, and set up regular meetings with them, as well as a bi-weekly engagement check-in for all who were interested in attending. My final step was setting up a CRM system, which you can read more about in my CRM project case study. These meetings, initiatives, and system improvements are ongoing.
Results & Reflection
To me, the most positive result is that we had generated both top-down and bottom-up buy-in and accountability. Engagement was now a part of our culture. New colleagues were brought into the organization empowered to engage with their clients. My colleagues would often reach out with questions, ideas, inspiration for future initiatives. The most positive result was when I left for a week and the meetings and conversations continued without me. This is the truest sign of a successful initiative.