Background
Agile India is a conference that takes place in Bangalore, India, produced by Naresh Jain, Founder of ConfEngine, a Conference Management Platform, and host of several annual tech conferences. I produced the first-ever Design Innovation Day at the 13th annual Agile India conference in March of 2018, bringing 20+ thought leaders from around the globe to teach 1455+ attendees from 20+ countries about the value of design innovation.
After two of my colleagues spoke at the 2017 Agile India, I was asked to produce the first-ever Design Innovation Day, one of three Agile India conference days.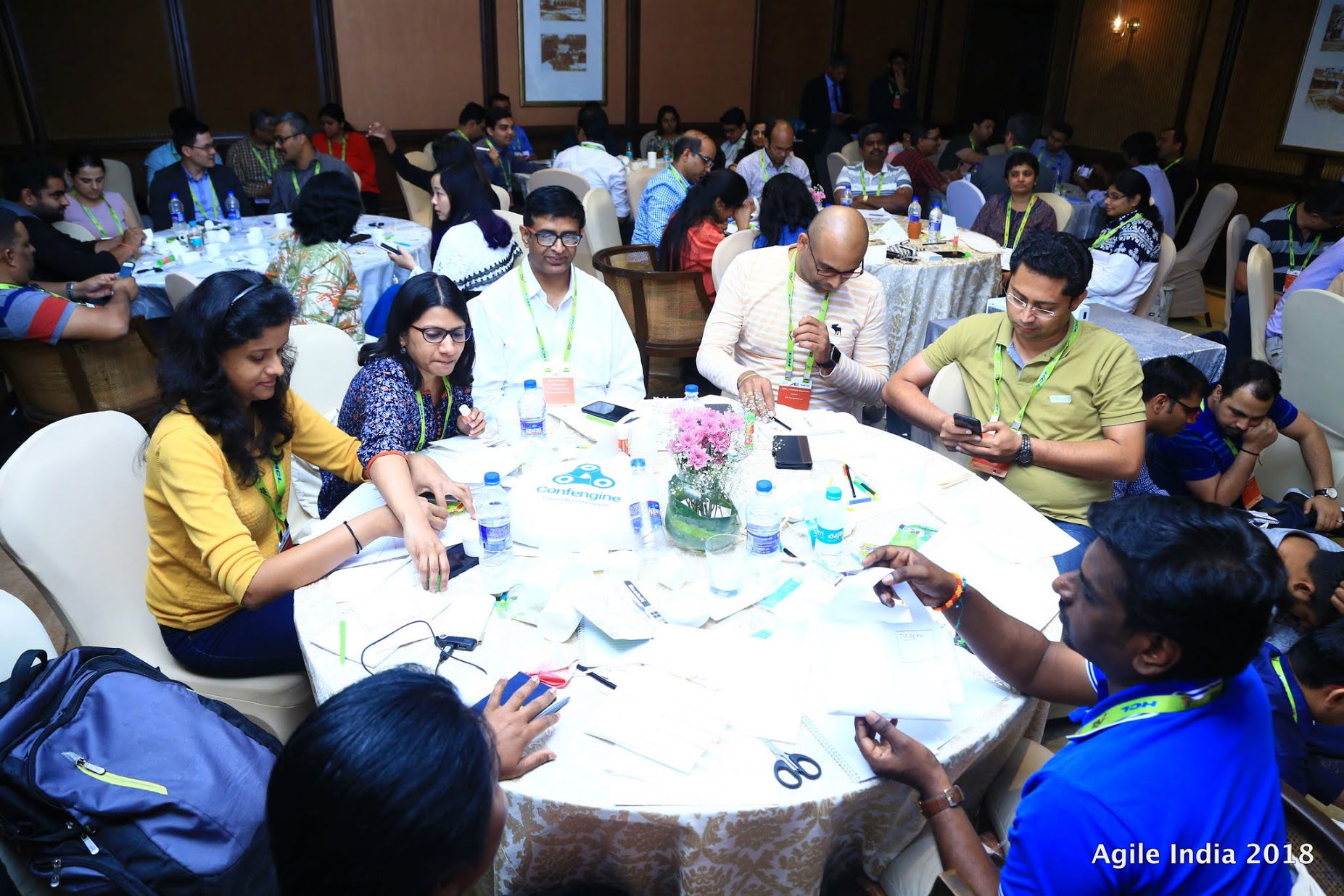 Conference Goals
+ Business Development, creating a community of thought leaders and clients
+ Promote our USA-based organization on an international platform
+ Bring Design Thinking methodologies to the audience of a well-known agile conference
+ Gain recognition from our India-based future parent company (Wipro)
Challenges
+ Organize Bangalore conference from San Francisco, 5,000 miles away
+ Starting relationships with executives, some completely from scratch
+ Many moving parts, interfacing with multiple team members on India timezone
My Role
Conference Chair and Manager, Project Manager, Client Relationship Manager, Communications Lead, Experiential Marketing Manager, Social Media Coordinator, Copywriter, and Editor.
I oversaw all communications with our conference counterparts in India, managed the relationships with each of our 15 speakers, wrote and published articles and managed social media throughout, and oversaw all logistics.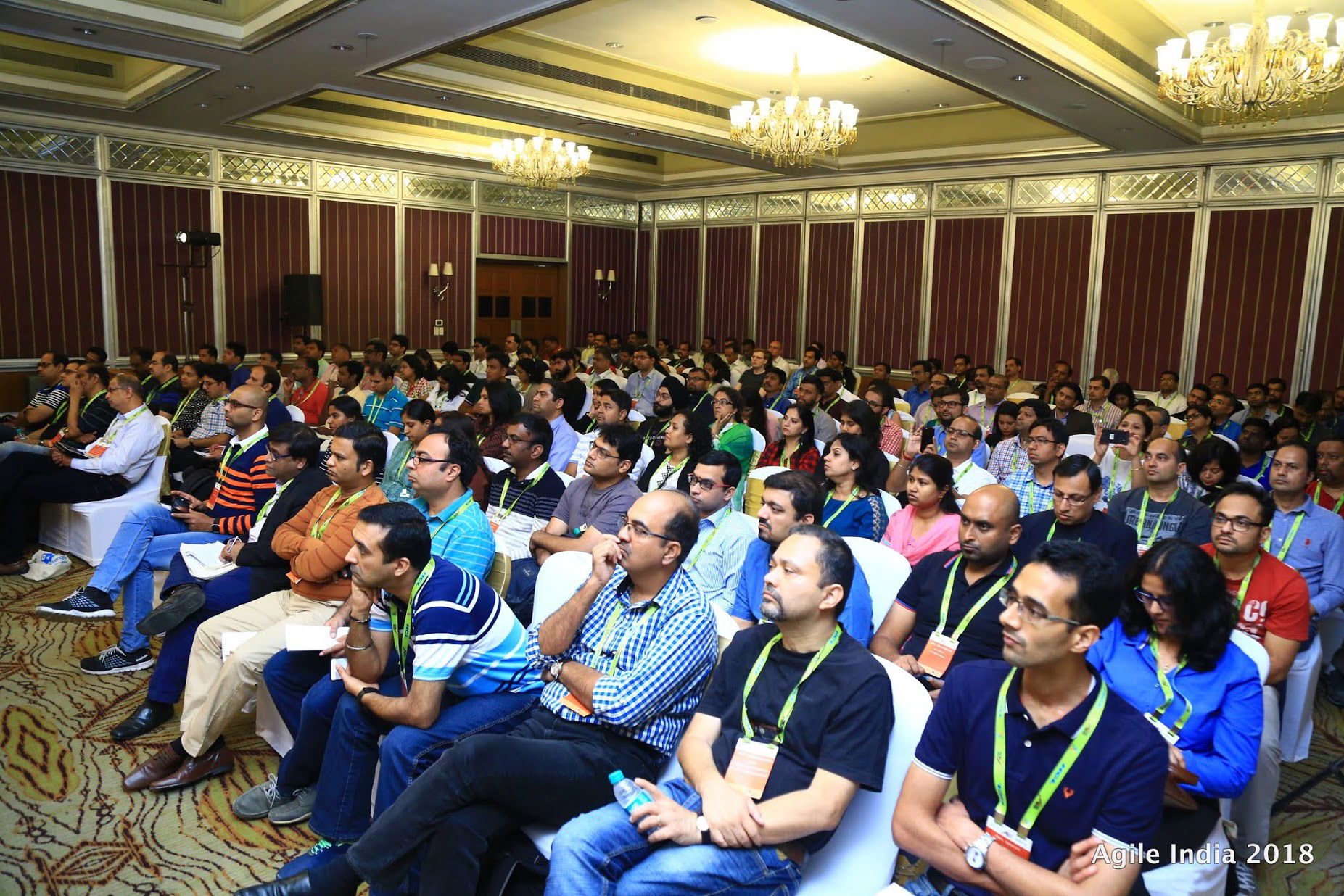 My Process
First, I conducted a brainstorm with the professional education and marketing teams… What would we gain from this engagement? What did we want to achieve? How could we be strategic about capitalizing on this moment?
The conference takes place every March, so in August, I began this project. I combed through our list of top clients located in the US and identified design thought leaders from Fortune 500s who we could re-engage with an opportunity of an all-expenses-paid trip to Bangalore, India. The responses were incredible, and we quickly had an all-star list of ~20 VPs of Design and Senior Design Directors from companies including Google, BBVA, The College Board, Walmart, and ExxonMobil ready to travel across the world for this shared experience.
After this, I generated a similar list with aspirational India firms and leaders from Amazon, Snapdeal, The Taj Hotel, Wipro, and Intuit were confirmed as well. I acted not only as account manager and company representative, but I designed a delightful and meaningful experience for each of these current and potential clients. I communicated regularly by email and regular one-on-one and group video calls, managed travel logistics, conducted interviews and organized schedules of folks located throughout the US, Europe, and India.
Our hope was to bring design education to the Agile India attendees, most of whom were SCRUM masters, computer scientists, and agile team leaders. Through my interviews with past attendees, I created an attendee profile for the speakers, not only to help them understand the interests and culture of their audience, but to truly understand how best to engage the audience. From synthesizing my research, I discovered that folks had a deep desire to approach their work creatively, honing in on many of the methodologies of the design process. I helped guide our speakers in brainstorming their topics, creating a flow where attendees would learn the design process throughout the day, from research, to ideation, to storytelling, to organizational transformation.
To drum up excitement for the event, I created questions and interviewed each attendee about their experience and the importance of design thinking, posting several Q&As to the Cooper website. I prepped the non-India-based folks for their trip with travel instructions, and when the group flew out to Bangalore, I arranged for a full tour of the ancient city, a visit to ANU life, an organization run entirely by Indian women, a decadent dinner in the home of a close friend, and all from 5,000 miles away.
Our client group ran workshops, keynotes, and interactive talks throughout the day, teaching the design process from start to finish. Alan Cooper gave his famous keynote, Working Backwards, Teresa Brazen led a workshop on Leading Creative Ideation, and Andrew Kaufteil presented a piece we co-authored called Work Culture Masala, creating powerful brand awareness around Cooper. I organized a panel of US, European, and India-based women, to discuss Women in Tech Leadership, mediated by Sue Cooper.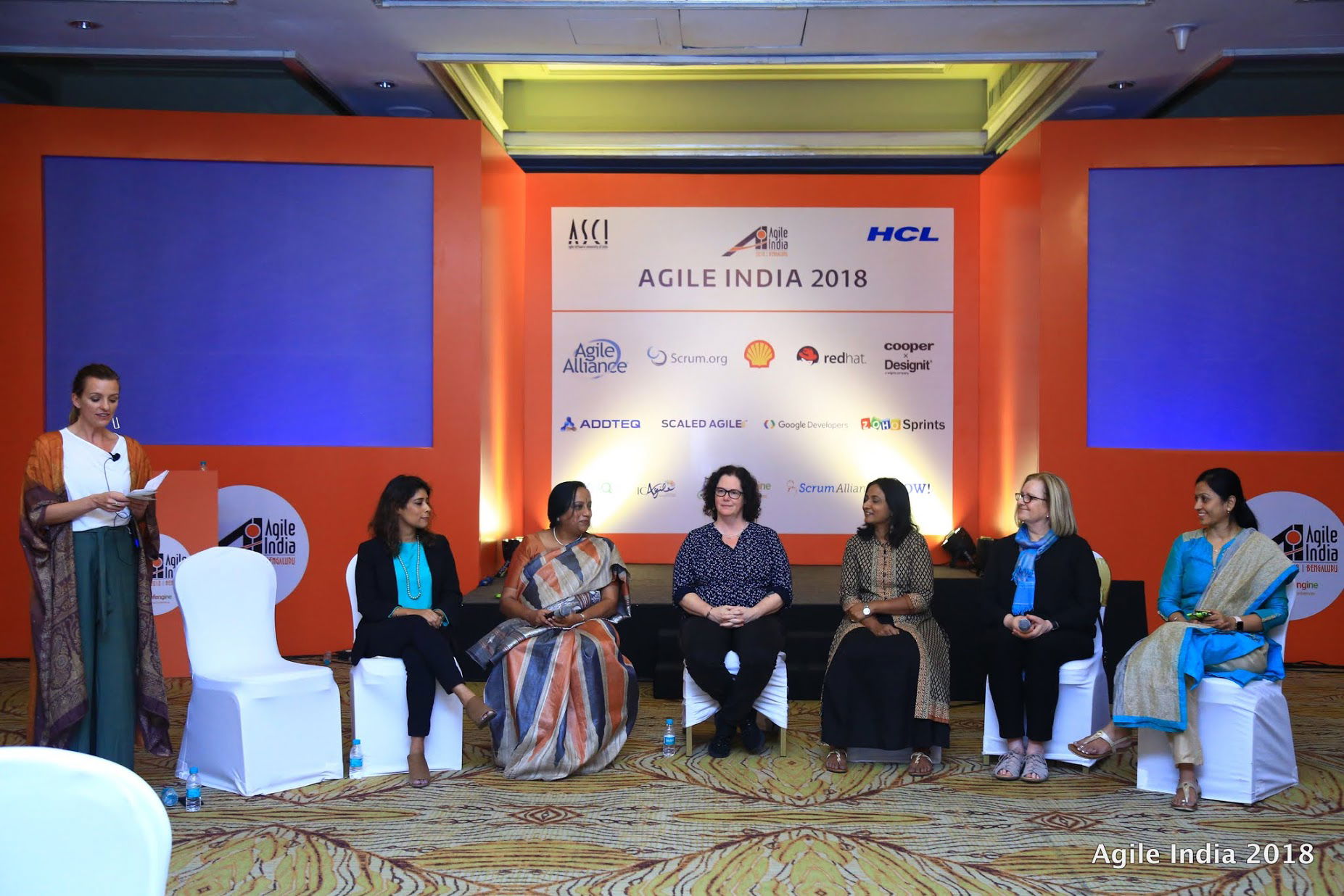 Follow Up
Throughout the week, I managed social media, posting regularly to Twitter, Facebook, and LinkedIn. We not only featured the conference and our different client talks, but shared photos of the city tour, the meaningful interactions between our clients and this new world around them. I scheduled follow-up calls with the conference chairs, the women from our panel, and sent out gifts and surveys to each of our speakers.
Results & Reflection
From engaging our clients, we have generated ongoing private training and coaching with Walmart ($200k), repeating consulting projects with Google ($700k+) and The College Board ($350k+), and regular public training attendees from ExxonMobil. We are now known among ~1500 individuals from 200+ organizations. We've been asked to return for Agile India 2019, we are currently working with India-based firms Snapdeal and Accenture, and shortly after were acquired for by Wipro, an India-based global IT services firm.